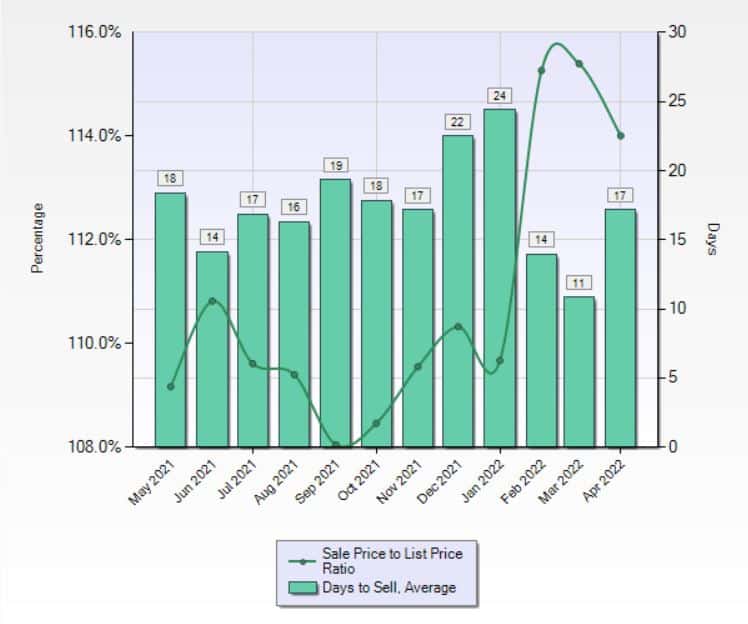 April 2022 List to Sales ratio is starting to taper off from the highs of Feb & Mar. This is expected as:
Inventory increases for the Spring season, and
Anticipated year-long interest rate hikes
This does not mean prices will fall, rather, the rate of appreciation will slow down as the year goes by.
Available homes for sale continue to climb for the 3rd consecutive month. We anticipate inventory to increase up until the annual peak of inventory in Sept/Oct. Increasing inventory is good for buyers in the market who have had limited housing choices to choose from in recent months.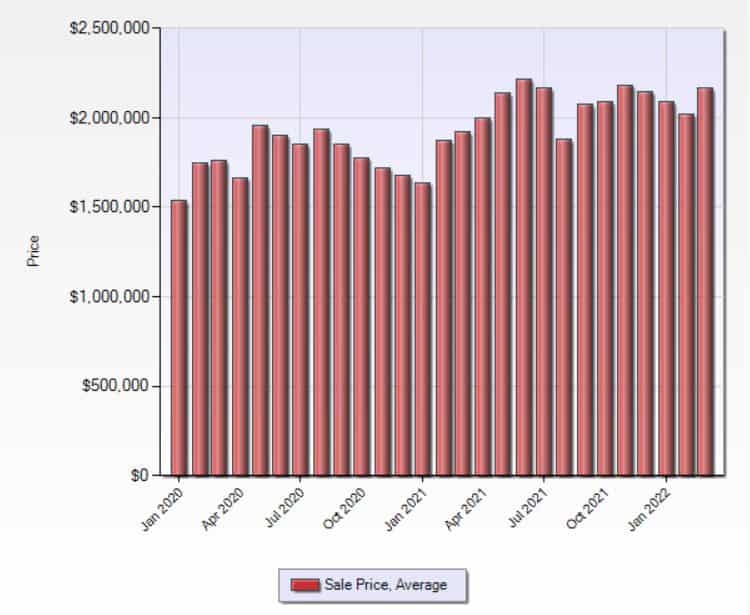 Sales prices in San Mateo County have trended higher in March. We anticipate prices to continue to hold firm for Q2 of 2022. It will be harder to predict in Q3 & Q4 as looming rate hikes impact our housing market.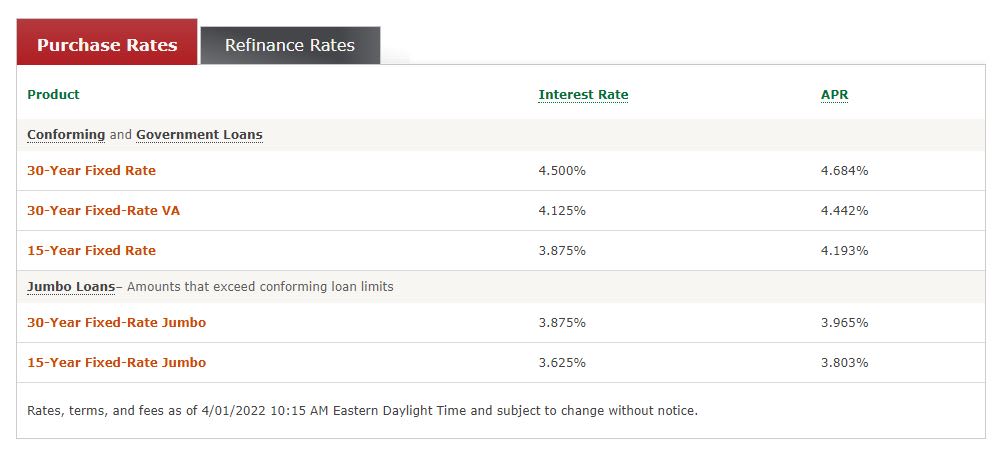 Most buyers in our area will be utilizing a 30 year fixed rate jumbo loan. The current rate is sitting right under four percent at 3.875%. We anticipate this to continue to rise. The next Fed Reserve meeting is scheduled for May 3-4.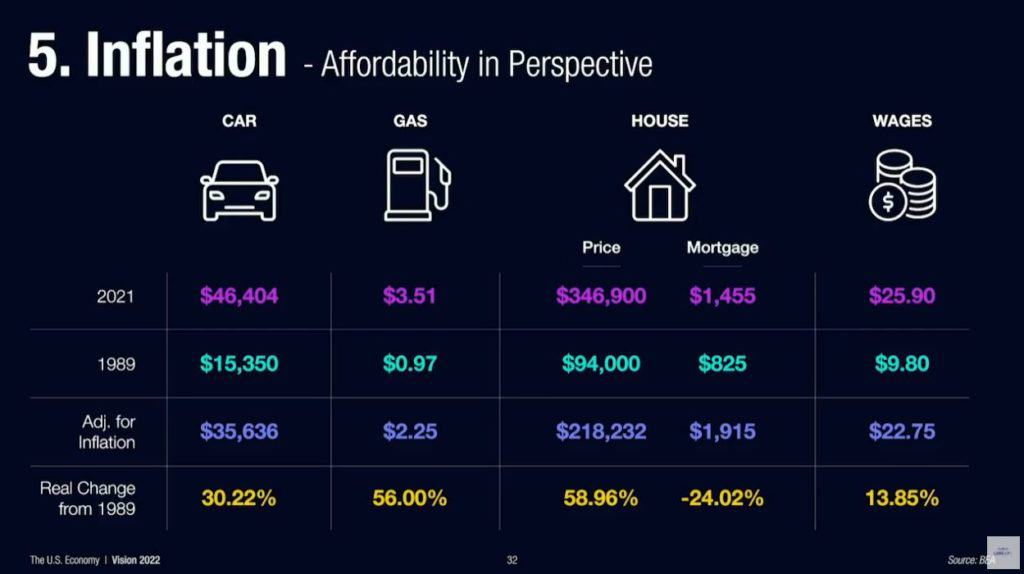 Relatively speaking and in real terms (adjusted for inflation), it is still affordable to purchase a home in comparison to real price changes to buying a car, gas, and wage growth.