Here is your end of June 2021 Real Estate Market Update!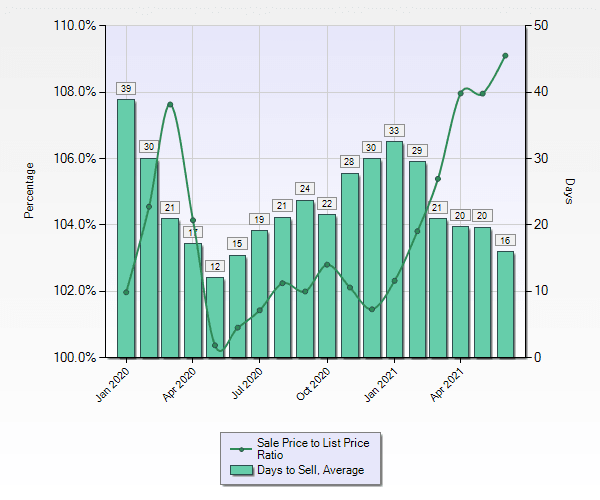 The price to sales ratio is the highest it's been since the pandemic started. Single family homes, condos and townhomes are selling over 109% of their list prices on average in June 2021.
We expect this to slow down from here on out. Prediction – list to sales will be be at 106% and lower for the remainder of the year.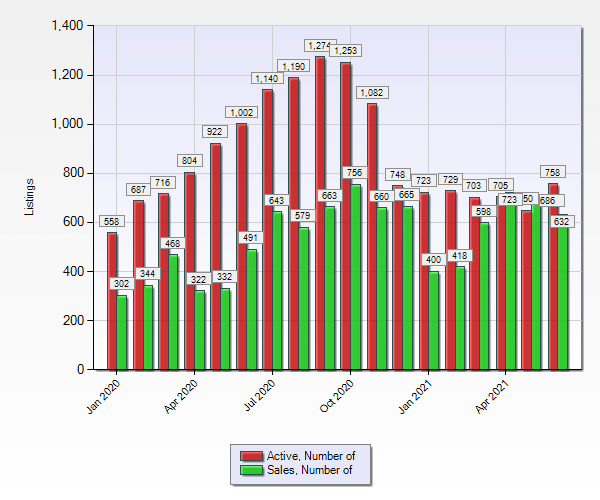 The number of homes for sale is near an all time low, however it's likely we'll see a monthly increase in inventory. So far this year relative to the full calendar year inventories typically peak around September or October.
Anticipation – inventory will rise until October.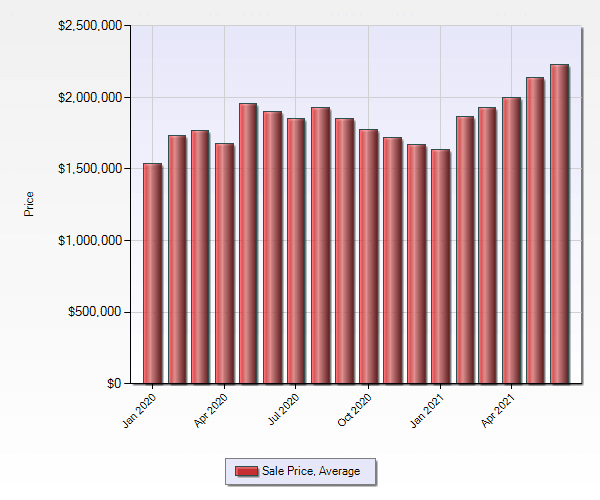 Prices are at all time highs and are anticipated to peak for the year of 2021 this month in June. Prices will taper off depending on how much inventory increases in the following months.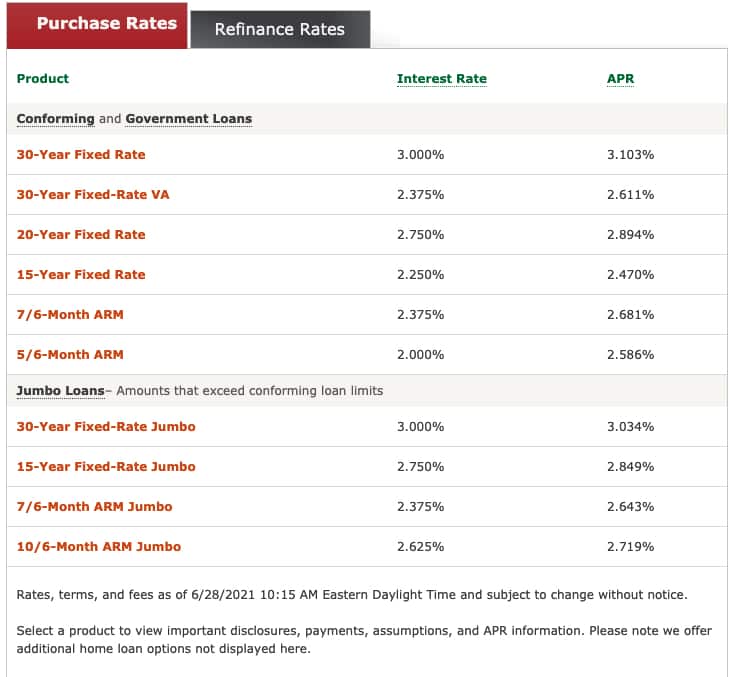 Interest rates went up for the 30 year fixed rate jumbo loan from an average of 2.875% to 3.0%. We anticipate for it to stay the same or go up another eighth.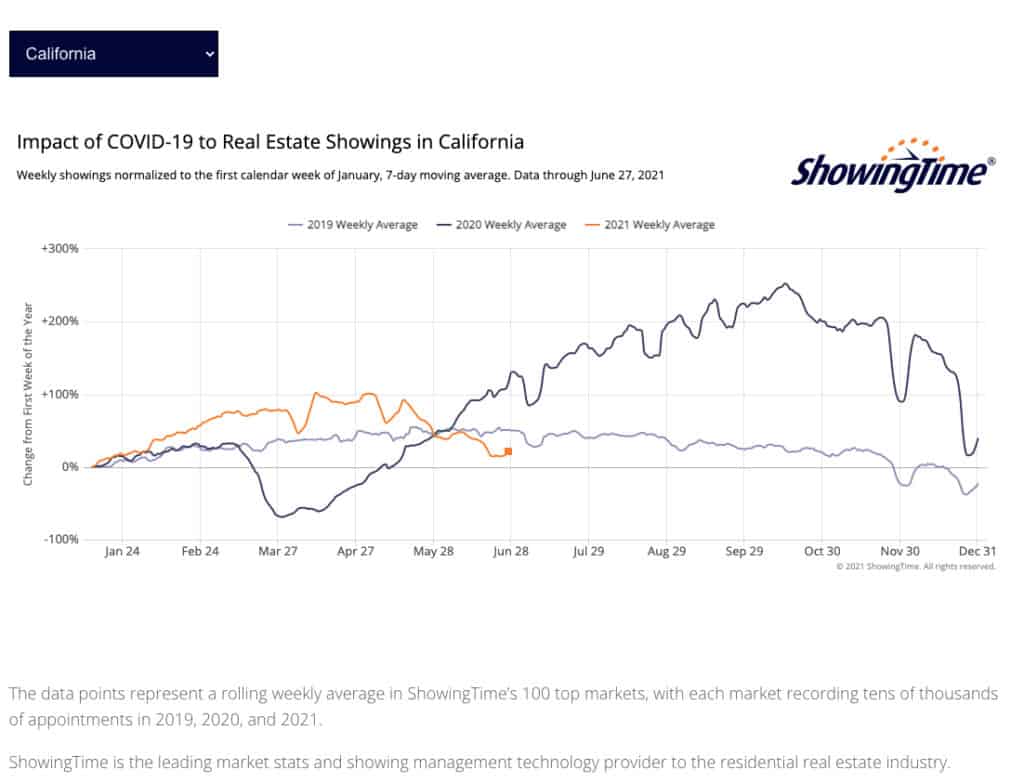 Showings tracked by Showingtime have. continued to trend down. Fueled by travel and prices being higher, there are currently less people touring homes when compared in the same time in 2019 and 2020.
We hope you found our market update helpful! Please reach out with anything you need!
-Wilson with OWN Real Estate (415) 828-7809