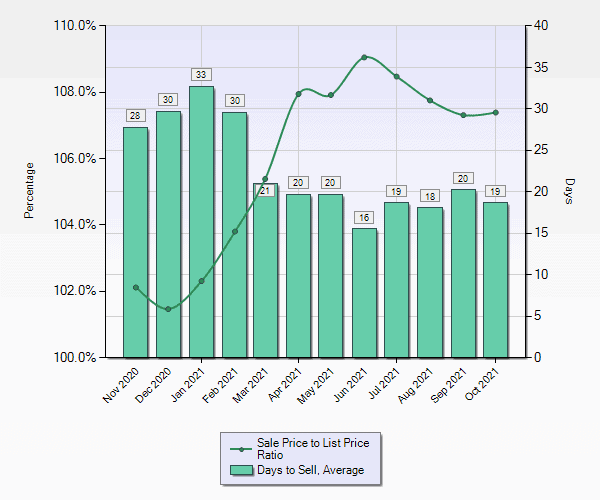 List to Sales in October 2021 ended right under 108%. We anticipate the list-to-sales average to continue to taper off for the remainder of the year. The market is still a seller's market, however, there are fewer multiple offer scenarios and fewer offers per property.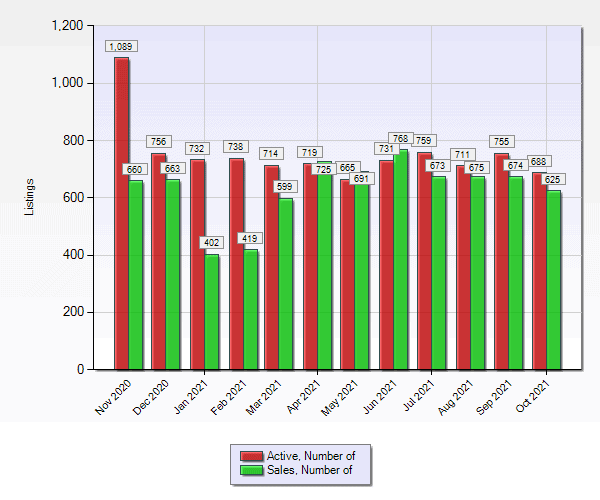 Inventory (in red) has not followed the typical seasonal trend of picking up in Q3 on a yearly basis. With that said, we do see a slight slow down on purchases (625) in total. There are fewer buyers out in the market now and buyers are more particular about imperfections when it comes to subject property conditions and circumstances.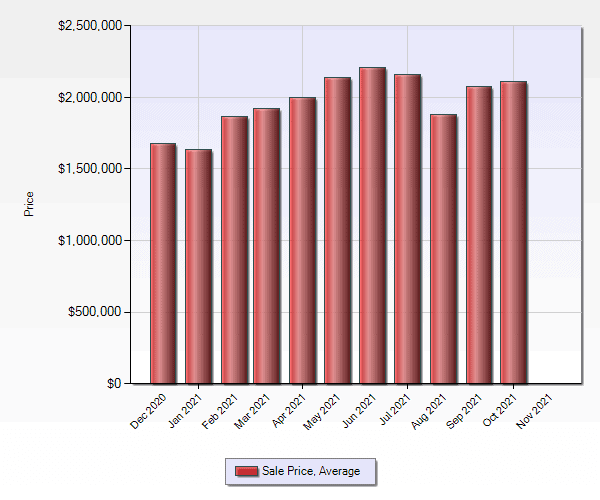 The average sales price in the county is below the peak of the market (back in June) however is higher than that of the mid-summer slowdown of prices in August. We anticipate prices to hold firm and possibly decline for the remainder of the year.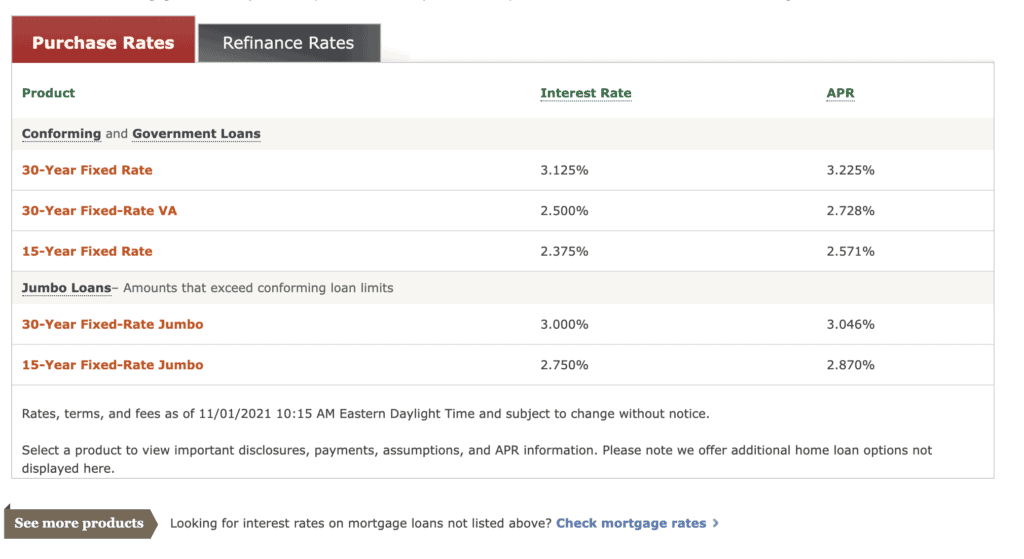 Interest rates for a 30 year fixed rate jumbo loan have held firmly at 3.0%. We anticipate rates to continue to go up as we head into 2022.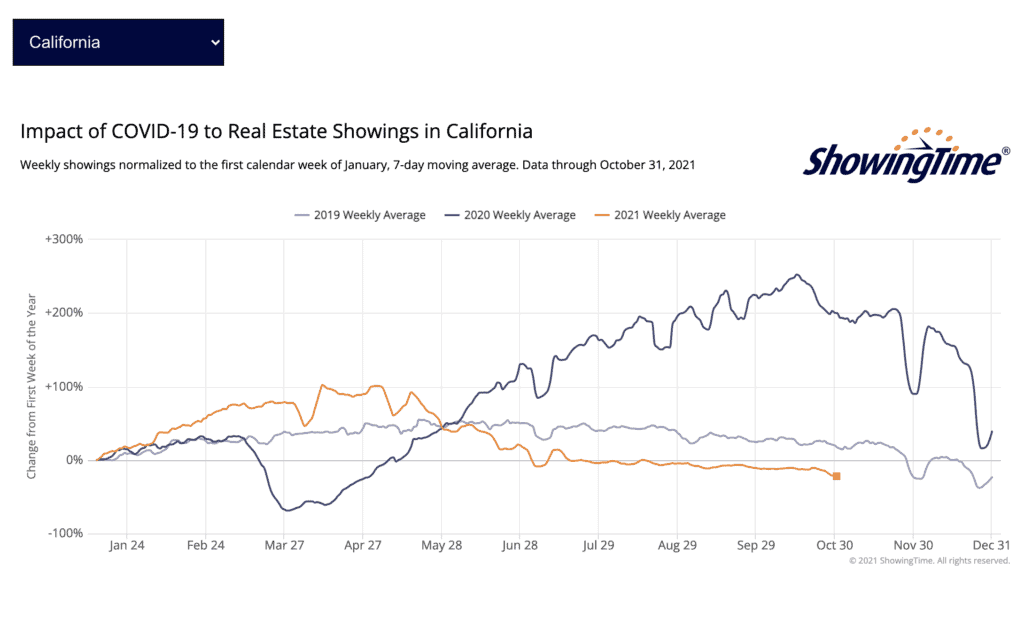 Showings tracked by Showingtime in California continue to paint the market as slower than 2019 and 2020.
Have questions about your specific neighborhood? Text or call 650.852.1400!