We've got all the information you need about list-to-sales price ratios, average home prices, and interest rates. You can also find out what's happening in your neighborhood with our monthly updates on trends. If you have any questions or would like more information, please contact us! We are here to help.
Our goal is to provide a comprehensive overview of the local housing market so that buyers and sellers alike can make informed decisions about their next move. Whether it's buying a new home or selling an old one, we're happy to be there for you every step of the way. Contact us today!
The seasonal summer time lull in the real estate market is approaching as more families have already booked or are planning their vacations post California's 6/15 reopening date.
Inventory is still at record lows for June's norms, however, we expect it to pick up. Typically there are homes for sale peak in September and October for San Mateo County and the greater bay area. For you buyers out there, be ready to pick up the search again if you held off this summer/year!
Interest rates remain low, however, consumer confidence may influence the rate to edge upwards.
Some sellers become greedy as property prices rise. You can see this with the number of homes with over 30 days on market sitting. We are at all time home value highs so consider making the move to pursue the originaly goal you had initiated the sale for.
A well positioned property sells within a weekend of showings at a new record price if it has the following criteria:

priced at or below last comparable sale
is move in ready
has newer updates and finishes
is vacant, staged and cleaned
has an agent who diplomatically presents the property and it's imperfections (let's be real, all the properties in our area are likely resale)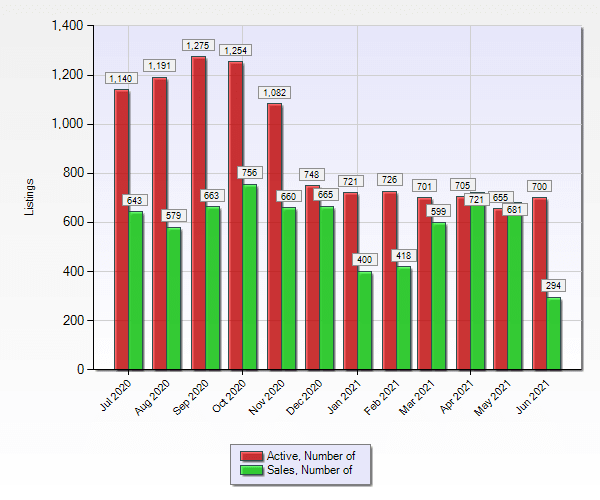 Thank you for reading through my observations and keep in mind the market changes week by week.
Stay tuned for the next update.
-Wilson Leung with OWN Real Estate