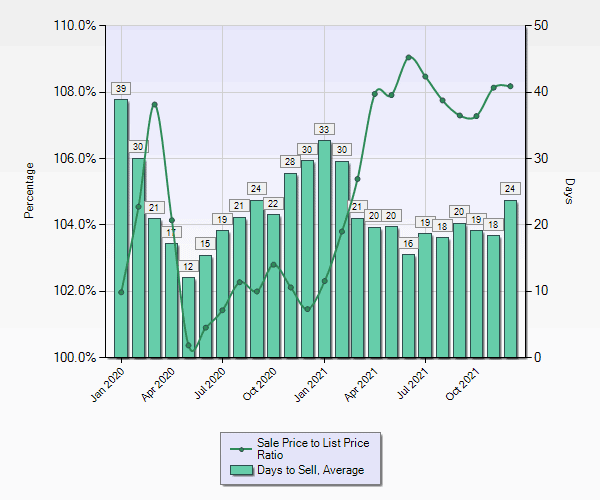 2021 ended with an improving winter market – list to sales grew for 2 consecutive months. It appears the spring market has started in Q4!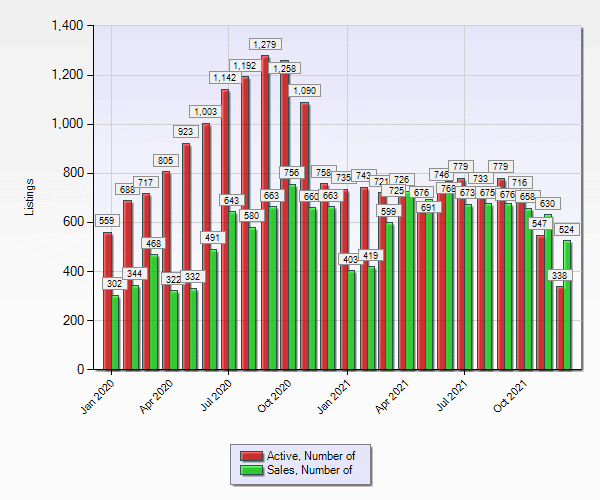 Available inventory had 3 consecutive months of decline. This means it is more competitive for buyers to find homes as there are less choices. Expect inventory to pick up in Q1 of 2022 however, not significant enough to help with the current shortage.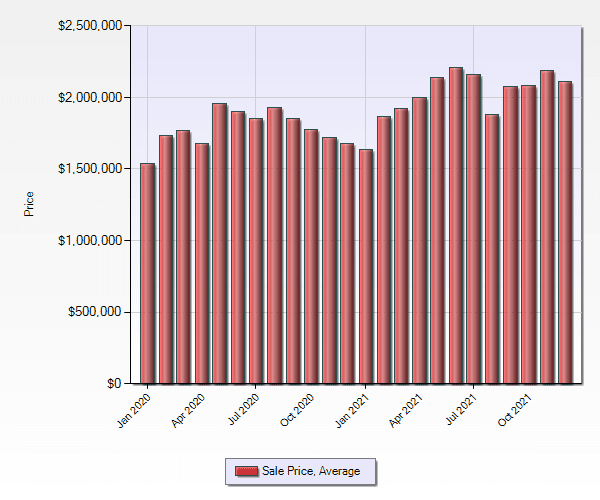 The average price for San Mateo County trended up versus down as we would see in a typical year.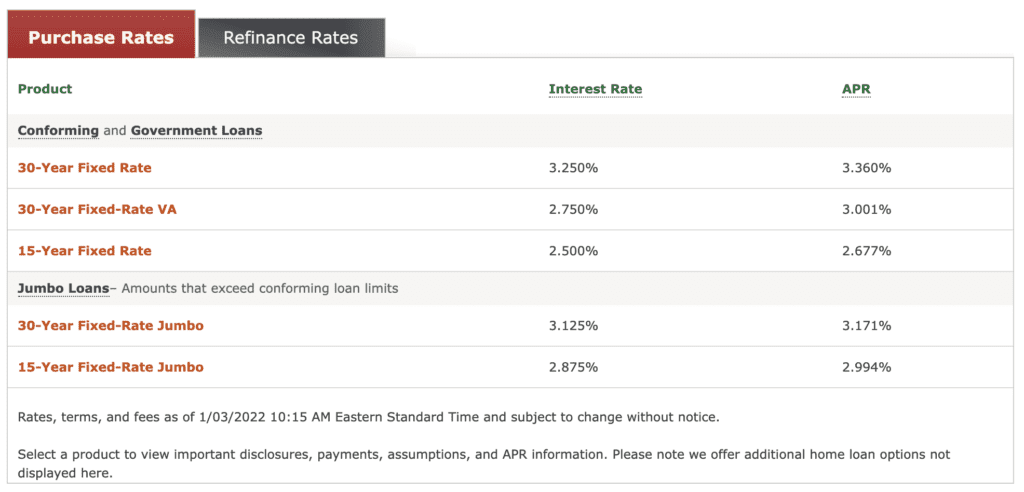 Interest rates for a 30 fixed-rate jumbo loan went up from 3.0% to 3.125%. Expect this to continue to go up as the year takes shape.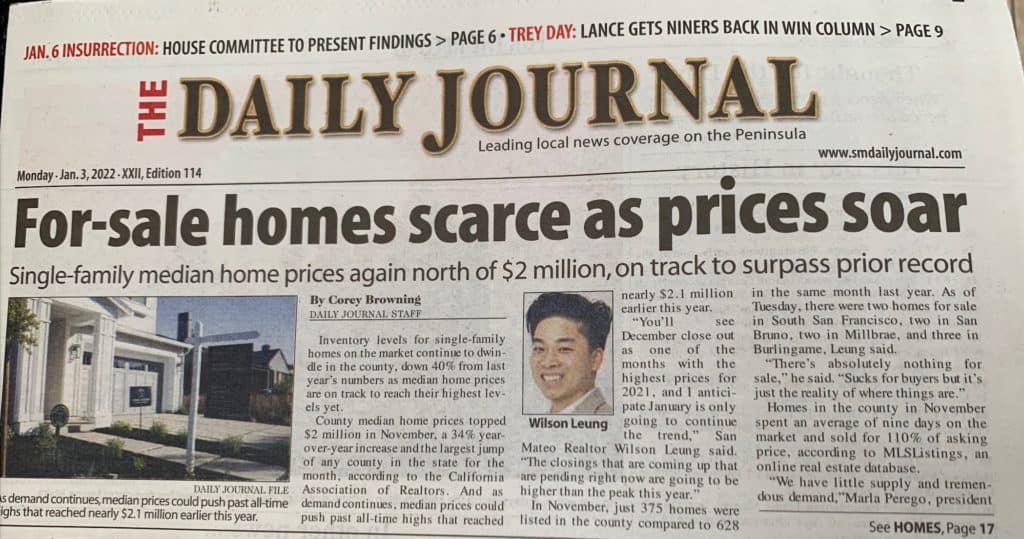 To find more detail on what we anticipate in the 2022 market, here is a link to the San Mateo Daily Journal article Wilson was recently featured in:
We hope you found this write-up helpful! Please feel free to reach out to Wilson and the team with questions and feedback at 650.852.1400 or
[email protected]

.